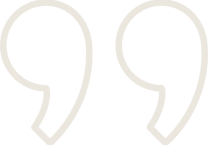 "At Indala College of Engineering, students have consistently praised the exceptional learning environment and supportive faculty. They appreciate the hands-on approach to education, state-of-the-art facilities, and industry exposure provided. Students often mention the collaborative atmosphere that fosters teamwork and innovation. With ample opportunities for personal and professional growth, our students confidently embark on successful engineering careers, making us proud with their accomplishments." I wondered how am I going to get things done, but I consider myself fortunate enough to get such a wonderful council. I sincerely appreciate all the council members who always respected my decisions and helped me in every aspect possible and rendered their hard work to accomplish it lawlessly. I would like to present a heartfelt thanks to our Principal Mr. Vaibhav Kulkarni and the council In-charges who kept faith in me and gave me this opportunity to lead the student society 2020 -2021. I would like to express my gratitude towards our Founder President Sir Mrs. Jayashree Mahajan for always motivating us. The path of working as a GS, would not be easy without all the committee heads. Wishing everyone a ton of success in their future.
Indala College of Engineering has been an incredible journey for me. The knowledgeable faculty, state-of-the-art facilities, and industry exposure have helped me develop a strong foundation in engineering. The supportive environment fosters teamwork, creativity, and personal growth. The practical approach to learning and ample opportunities for internships have prepared me for a successful career in the engineering field. I am proud to be a part of this esteemed institution. One might fail, feel torn apart but the efforts have to be consistent. The wisdom of knowledge and humility serves the purpose of fulfilling joy in one's mind and soul. As lipped through each page, I found a lot of pieces scattered all around, when I bent closer, I realised these were the pages let by you all. I picked up all these pieces together; piece by piece; our magazine came to life through you all!
Myself Glory Ram I wanted to do Engineering So I joined Indala College Of Engineering. I find Indala College the destination to forward the mission of my life. The class teachers are self-motivated, encouraging and the management is very co-operative. In Indala College, there is presence of highly professional, regular evaluation, quality education with affordable fee, social, ethical and moral values, friendly and expert faculty members, good management and extra-curricular activities. So Indala College is the best place to expose and extend the knowledge. I find myself to be a lucky girl because I had an opportunity to sharp my mind. It is one of the colleges providing lots of facilities as well as better knowledge to all students. Familiar, friendly, helpful & well trained teachers make me easy in each and every steps of my college life. They also provide us extra IOT lectures for our better future. Indala college also offers various types of scholarship schemes to needy and deserving students. So far, I have recognized Indala College as a distinct educational institution. Finally let's direct your tireless footsteps toward Indala College. I hope Indala College will be an invaluable milestone for your marvellous academic career. Thank you. I am very happy and proud to be a student of Indala College.